March 31, 2021
I've always wanted to photograph a pool boudoir photo shoot. Dari and I connected over Facebook and immediately planned a boudoir session at her neighborhood pool. It's crazy to think that a few weeks after this session, we were in lockdown. I feel so blessed being able to photograph Dari beforehand as it was my last shoot for months.
Dari was the perfect muse to make my pool boudoir dreams come true. The way the light reflected off of her skin, her juicy make-up, and the gold tulle we used made the photo shoot so magical. We started outside the pool in order to get some "dry" shots before her hair got wet. I love the poses we came up with on the stairs and pools edge. She looked absolutely breathtaking. We later decided to go ahead and take the plunge with getting into the pool. Water boudoir sessions are pretty challenging for both parties. It's hard to pose in the water and it's equally as hard explaining how to pose without being able to show my subject. I usually rely on realistic movement and more dynamic shots in order to get some good poses. The final product turned out so lovely, but believe me there was a lot of trial and error. Even with all the challenges a pool boudoir photo shoot brings, it is so fun and rewarding.
I have done many water centered boudoir sessions at creeks, lakes, and even waterfalls! Interested in seeing a water boudoir session in a nature location? Click here to see one of my favorite waterfall boudoir sessions! You can also follow Dari's modeling page here!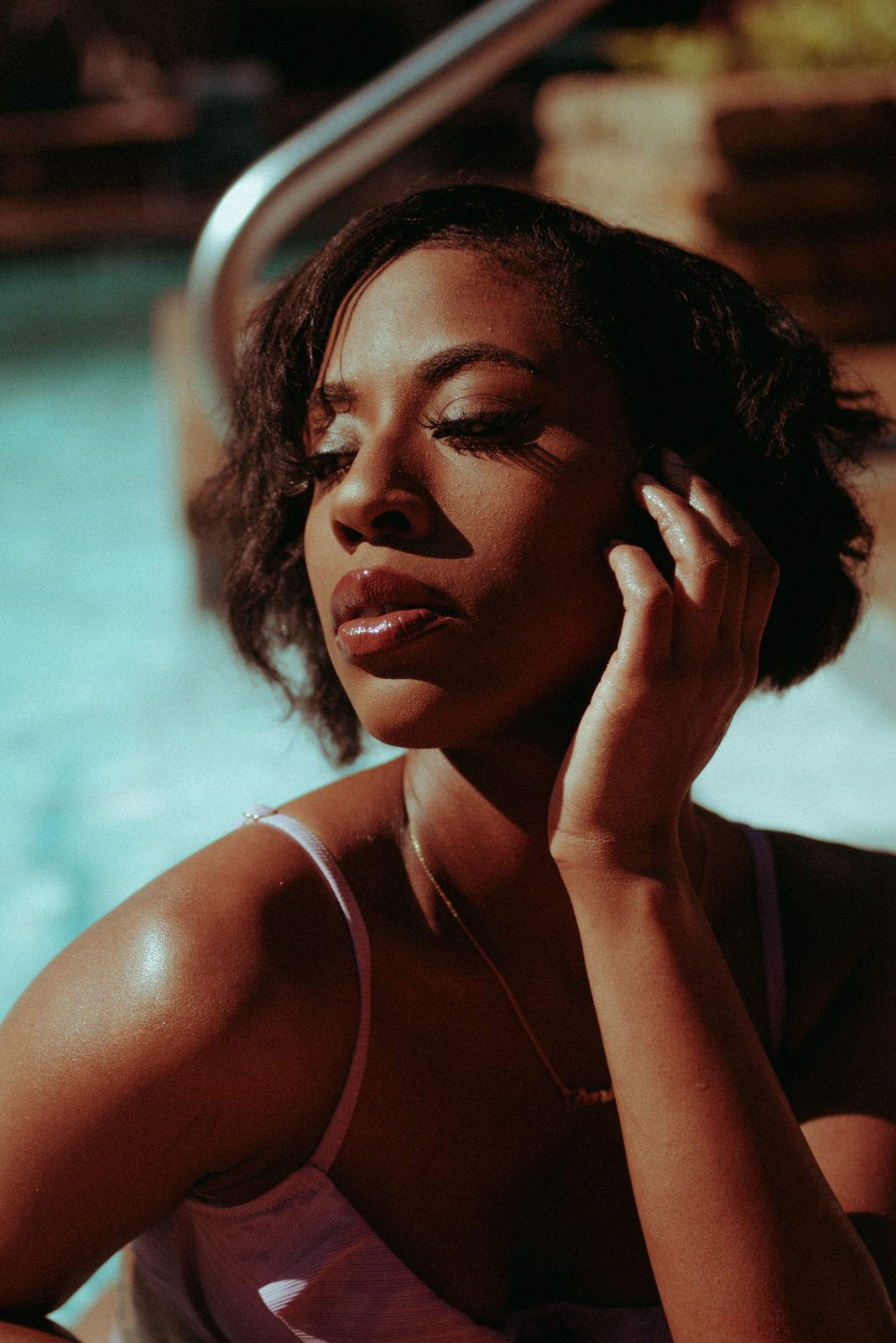 Pool Boudoir Photo Shoot | Dallas Boudoir Photography