July 21, 2021
Pacific Northwest Boudoir Photos at Mount Spokane State Park
Washington State Destination Boudoir Photos
I am so excited to share Hailey's dreamy Pacific Northwest boudoir photos! Hailey and I have known each other for a few years, but she moved out to Spokane, Washington before Covid hit. While out in Spokane, she met the love of her life and they had their first child together. Their story is so sweet and definitely fairytale like. When Hailey got engaged, she reached out to me about shooting her wedding and boudoir photos. Of course, I was over-the-moon to photograph her wedding out in Washington. I have always wanted to photograph more destination elopements and boudoir.  Keep reaching to hear more about her Pacific Northwest boudoir photos at Mount Spokane State Park.
First of all, I had never shot a boudoir session out in the mountains. Although it had its challenges, like mosquitos and bouldering, I loved every minute of it. The scenery at Mount Spokane was absolutely breathtaking and a welcomed change of pace from Dallas. We started her session at the summit of Mount Spokane to get some shots with a view as well as rocky shots. Shooting around the rocks was a challenge, but I love the textures they add. After getting some gorgeous shots at the summit, we went down to a fern covered trail. Unfortunately, where there are ferns, there is lots of water. Another unfortunate thing, Hailey is allergic to mosquitos. That being said, we ran in and out of the the trail, snapping some dreamy photos as we went.
Since being back in Dallas, I dream of being back in the mountains and fern filled forests. I'd love to book more destination elopements and destination boudoir sessions in the future. Interested in booking your own mountain boudoir session? Click here to contact me and we can start planning your dream destination boudoir session!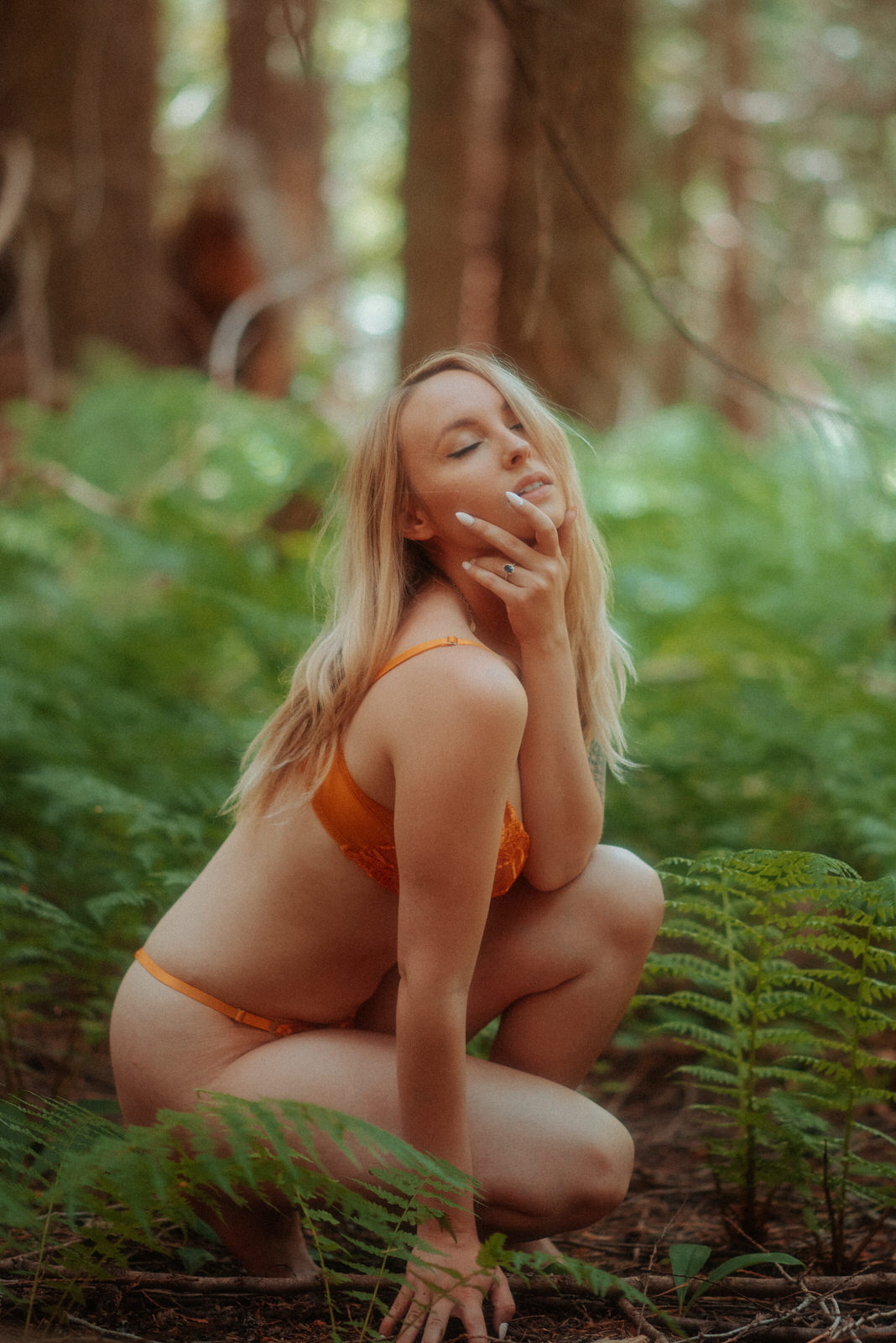 Pacific Northwest Boudoir Photos | Mount Spokane State Park